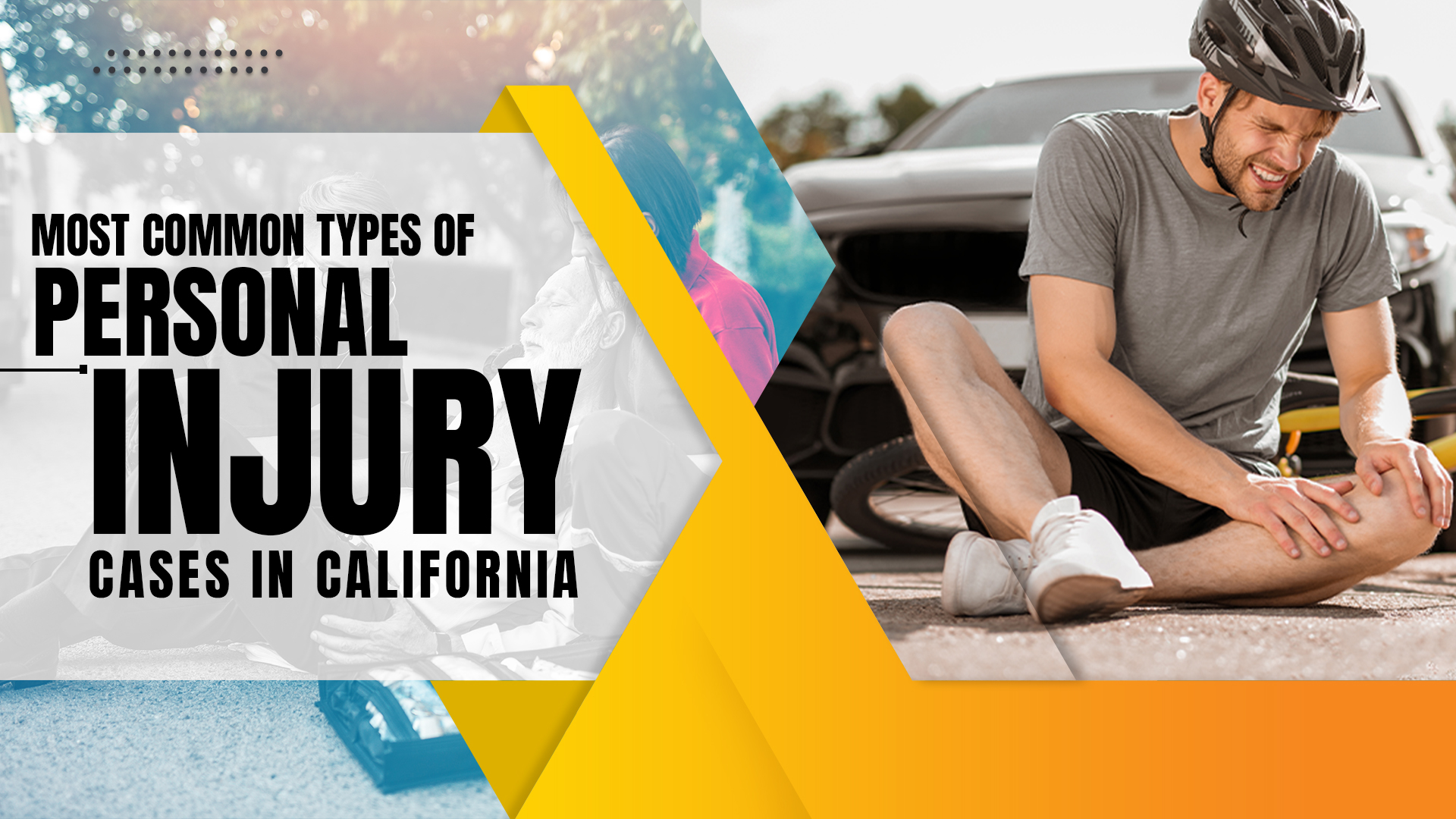 When someone's negligence causes you injuries, you can seek recovery for the damages legally. Ideally, you hire an accident injury lawyer to help recover the deserved compensation. The lawyer must specialize in personal injury cases because their expertise and experience will ensure the best chance of success.
Did you know? According to the California Highway Patrol, approximately 1,500 car accidents occur daily in the city. It indicates the recurrence of possible personal injury cases.
Accidents Eligible for a Personal Injury Claim
You can claim compensation if someone else's recklessness, negligence, or intention injures you. Here are some accident types eligible for a personal injury claim.
● Automobile accidents (car, truck, and motorcycle)
● Bicycle accidents
● Slip and fall accidents
● Traumatic brain injuries
● Dog bites
● Wrongful death
These are personal injuries with one common factor: someone else's negligence or misconduct causing you physical, emotional, or financial harm.
Most common types of personal injury cases that are filed in California are:
Automobile Accident Claims
Injury from Car Accidents: Car accidents are the most frequent. The roads are heavily populated, increasing the chances of car accidents. Drunk driving, using the phone when driving, amateur driving, mechanical failure, and poor road conditions can cause accidents.
You are eligible for a personal injury claim whether you are a pedestrian, passenger, or driver involved in an accident.
1. Injury from Truck Accidents:
Truck accidents are often severe because an 18-wheeler or a semi-truck is heavy, and anybody involved in a truck accident is prone to devastating injuries. Recovering from such damages requires financial support, which a successful claim can help you get.
2. Injury from Motorcycle Accidents:
Motorcycle riders are prone to accidents and injuries because they have minimal to no protection, and rarely any rider wears complete gear. So, they are exposed to more hazards than other drivers. Poor road conditions, flying debris, and other drivers' negligence are only a few contributing factors to mishaps.
Contact a motorcycle accident attorney if you have been injured because of others' negligence. You are entitled to compensation for medical expenses, lost wages, and other damages.
Bicycle Accidents
Bicycle riders are at a greater risk of injury than motorcycle riders. They have no protection, and the slightest negligence or recklessness on someone else's part can lead to drastic results.
Slip and Fall Accidents
A slip-and-fall accident involves injuries from slipping, tripping, and falling on someone else's property. Broken stairs, wet floors, uneven surfaces, or icy sidewalks can cause these accidents.
Falling at home cannot be your injury claim, but if you have been injured in a slip and fall accident because of someone else's negligence, you can claim personal injury compensation.
Traumatic Brain Injuries
The brain is the most sensitive organ. The slightest upheaval can result in the worst possible damages, from mild concussions to permanent disability and even death. Pursue a personal injury claim if you have sustained a traumatic brain injury due to someone's negligence.
Dog Bites
Dog bites should not be taken lightly. They can cause death. You are eligible for personal injury claims if you have been bitten by your neighbor's dog or someone's pet.
Wrongful Death
It is the most devastating civil case. The feeling of loss of a loved one due to someone else's negligence or carelessness cannot be overlooked. God forbid, but if someone so bad has happened, seek immediate legal help.
Conclusion
When you search for a personal injury attorney, look for someone with the experience and expertise in your specific case type so they can ensure the best legal representation and assure success.
Also Read: Key Reasons Why A Personal Injury Lawyer May Drop Your Case